Balance Chiropractic- For a well-adjusted life!
MEET OUR TEAM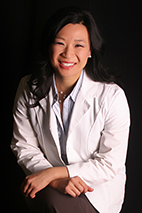 Dr. Amy Yang, Chiropractor
Dr. Yang uses an integrated approach to healing. She combines the elements of chiropractic adjustments, exercise, nutrition, and health education to achieve best personal patient outcomes. Her "Well-Adjusted Life Program" incorporates gentle and effective techniques to reduce pain and address the cause of the condition, not just the symptoms.
Dr. Yang offers custom-designed treatment for people of all ages and lifestyles.
Our Children-specific program focuses on gentle chiropractic care to restore proper alignment in the spine and prevent scoliosis and pain from the growth process.
For Athletes, we offer a plan that increases range of motion, restores proper spinal alignment, and activates the muscles to improve performance and speed up recovery.
Pregnant Women and New Mothers can make labor and delivery easier by realigning the spine. Chiropractic techniques enable the body to get back in shape and size quicker after delivery. We use comfortable equipment and a number of techniques to accommodate those who are unable to lie down.
For Senior Citizens, chiropractic care can restore flexibility and range of motion, increase muscle strength, combat osteoporosis, slow the progression of arthritis, improve balance and stability, and empower them to live more active independent lives.
For those who are desk-bound or have a sedentary lifestyle, chiropractic care can relieve tension and restore motion in the joints. Dr. Yang will show you how to stretch and strengthen your muscles, within your physical capabilities.
For people with herniated discs, we have a flexion distraction table that, along with therapy and exercises, may offer relief for lower back and leg pain.
Dr. Yang has been successful because she takes the time to listen to your concerns and works with you to achieve your treatment goals.
Dr. Yang received her Bachelor of Science degree in Biology from University of California, Los Angeles (UCLA) and her Doctor of Chiropractic degree from Palmer College of Chiropractic West. As a runner and rock-climber, she has experienced the benefits of chiropractic in making her stronger, faster, and more flexible. She started her own practice because she saw the need to integrate new techniques and complimentary care in order to serve her patients better.
---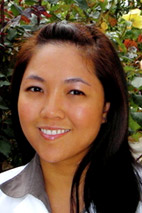 Dr. Elisa Kanani Wong, Acupuncturist
Aloha! Born and raised on the beautiful island of Maui in a Chinese family, herbal medicine was a part of Dr. Wong's family health and wellness. She never thought of Traditional Chinese Medicine as a strange or unique art because, in her eyes, it was just another means of health care.
Dr. Wong obtained her Master's of Science in Acupuncture and Oriental Medicine from Southern California University of Health Sciences and specializes in Pain Management, Women's Health, Healthy Aging, Weight Management, and Preventative care. As an alternative medicine practitioner, Elisa believes that long-term health and wellness can be achieved with the right attitude and approach, and her goal is to help each individual reach optimal health and well-being.